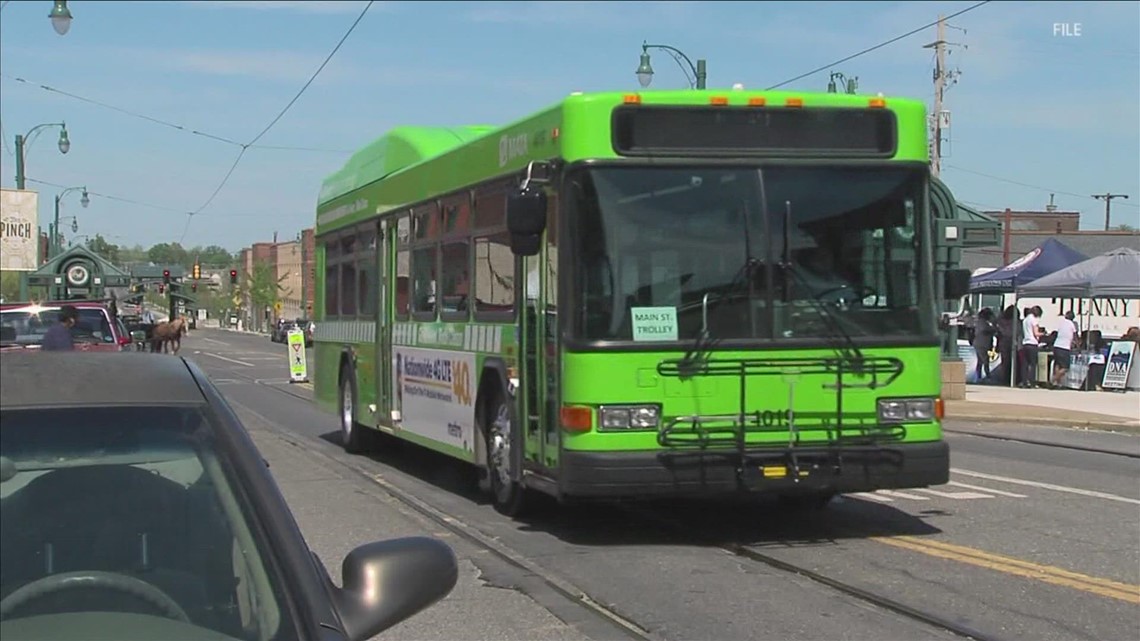 $76 million awarded to MATA for electric buses and new facilities
Congressman Steve Cohen announced the funding, the second major federal grant to MATA this year, from two different federal transit programs.
WASHINGTON — The U.S. Department of Transportation (DOT) will provide Memphis Area Transportation Authority (MATA) with two grants totaling $76,378,905 to revitalize the city's bus system, Rep. Steve Cohen (D-TN) said Friday.
A $54,000,000 Bus and Bus Facility Program grant will support the purchase of new buses and the construction of a new maintenance facility.
The second grant of $22,378,905 from the Low-No program will help MATA transition its fleet to clean electric buses and procure charging stations for the Crosstown Corridor Connector.
The purpose of the Bus and Bus Facility Program is to assist in the funding of bus and bus facility capital projects, including the replacement, refurbishment, purchase or the rental of buses or related equipment, and the refurbishment, purchase, construction or rental of bus-related facilities.
RELATED: Opinion | New funding for MATA could be a big help for local residents | Otis Sanford
The goal of the Low-No program is to support the transition of the nation's transit fleet to the lowest-polluting, most fuel-efficient transit vehicles. The Low-No program provides funding to state and local government authorities for the purchase or lease of zero- and low-emission transit buses, including the acquisition, construction and lease of transit facilities. support required.
Earlier this year, the DOT awarded MATA $46 million for its proposed Memphis Innovation Corridor Bus Rapid Transit Program, which MATA says will reduce bus wait times to just 10 minutes in low-cost areas. heavy traffic.
RELATED: What Is A Bus Rapid Transit System And Why Does MATA Say It Will Dramatically Improve Memphis' Bus Network?
MATA said that not only will the improved service increase stop frequencies during peak hours, but the additional capacity will also allow them to improve service on weekends and off-peak hours.
The improvements would bring 80,000 more people and more than 100,000 new jobs within 1/2 mile of frequent bus stops, according to MATA.
Construction of the bus rapid transit system was scheduled to begin in June 2021, but has experienced delays due to COVID-19.