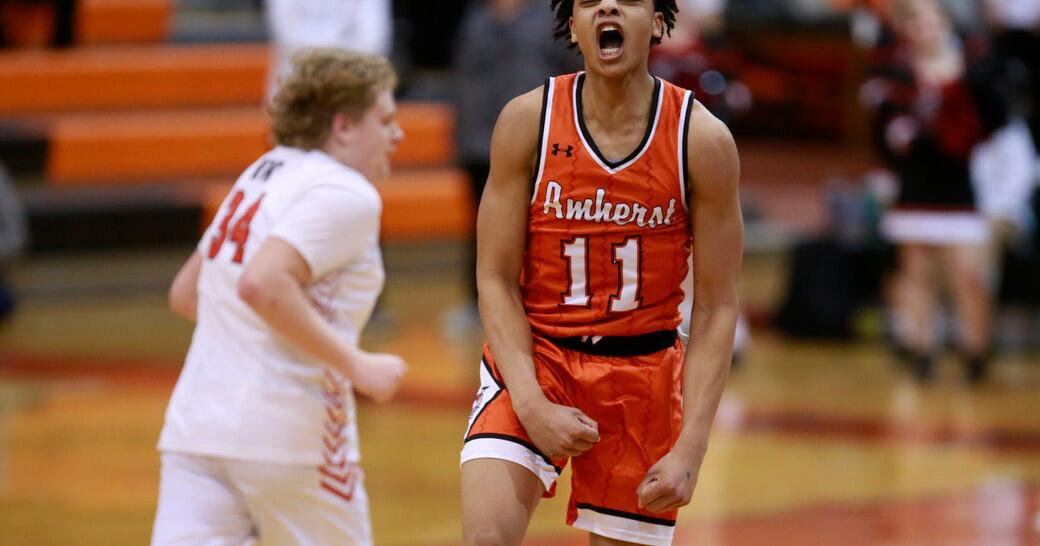 Amherst defeats Niagara-Wheatfield 50-40 to advance to first Regional Section | High school
They began to pressure junior Xander Fletcher (seven points), which resulted in two backcourt turnovers. As he gave up the ball, giving Amherst what he wanted, Niagara-Wheatfield head coach Erik O'Bryan tried to calm down his main point guard.
He called him onto center court as McDuffie was on the free-throw line and told him, "I love you" and gave him a double high-five with more words of affirmation. His best player was struggling and he didn't want him to feel down.
"We wanted to speed him up a bit and give him a few different variations on the defensive end," Kensey said. "We were able to do it. The kids bought into the plan, especially in the second half when we made our adjustments, and I think that's why we ended up following this run.
The third quarter was a struggle for Fletcher. In addition to turnovers, he threw a 3-point ball from right and needed to be reminded of defensive assignments.
The Tigers had all the momentum in the third, which included an 8-2 McDuffie run. They entered the final quarter with a 38-35 lead.
The fourth quarter is where McDuffie left his mark. With the clock counting down and the ball in his hand, he comfortably fired a 3-pointer from left wing to make it a 46-37 game with less than three minutes left. He jumped with excitement as he performed Carmelo Anthony's 'three at the dome' celebration.