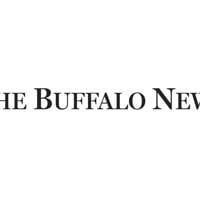 Another Voice: New Infrastructure Legislation Benefits Western New York | Opinion
Building on the importance of green spaces and nature that many have appreciated during the Covid-19 pandemic, the law will fund highway downgrades to restore neighborhoods unfairly separated by planning errors. A $1 billion Reconnecting Communities pilot program will allow neighborhoods to undo past mistakes while creating pedestrian-friendly streetscapes. Build Back Better's Neighborhood Access and Equity Program will go one step further by earmarking $4 billion to address highway damage.
Increased help from the neighborhood will come in the form of upgrades to utilities and home energy efficiency. The law will provide $55 billion for drinking water infrastructure, including replacing old lead pipes that still plague communities like Buffalo, and another $3.5 billion for the Weatherization Assistance Program to help residents insulate their homes against freezing winters and rising heating costs.
Other new community equipment will be electric vehicle chargers, electric buses and clean school buses. With a commitment of $7.5 billion, the act will lay the foundation for a nationwide transition to clean vehicles. We will see clean school buses with low to no emissions and NFTA electric buses rolling through our streets.
This investment in infrastructure will go a long way towards creating a more sustainable future. However, the work does not stop there. We must build on this progress by passing the Build Back Better Act and addressing the root causes of the climate crisis facing Western New York.