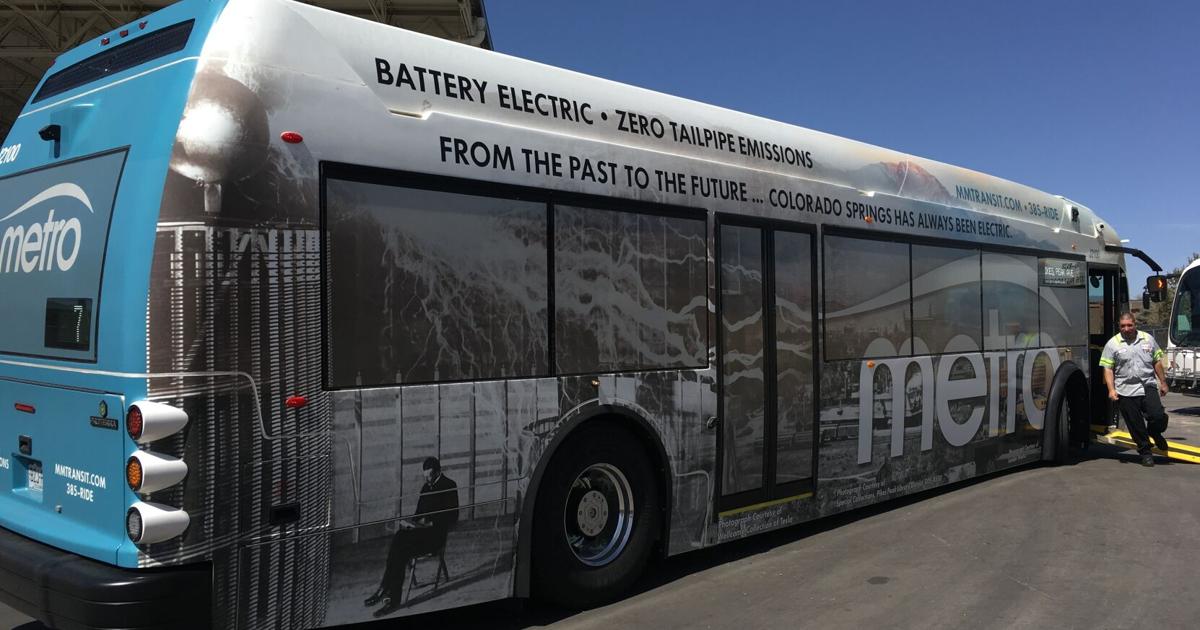 Battery-powered electric buses added to Colorado Springs transit system | Content reserved for subscribers
On Earth Day, the Colorado Springs Transit System took an important step toward operating a more environmentally friendly bus fleet.
Mountain Metropolitan Transit officials on Friday unveiled four battery-powered electric buses that they say will produce zero emissions and offer quieter service while complementing the transit system's fleet of 67 buses that run on diesel technology. own.
Two battery-powered buses will enter service Sunday along the Barnes Road and Tutt Boulevard corridors on the northeast side of Springs, while the others will operate throughout the Mountain Metro system to test their performance, said Brian Vitulli, supervisor of planning for the city's transit service division. .
The buses are a first for Mountain Metro and will replace older diesel vehicles, he said.
"Zero tailpipe emissions," Vitulli said of the new electric buses. "Very silent and very clean technology."
The 40-foot-long vehicles, which were made by San Francisco commuter electric bus maker Proterra, can travel 220 to 330 miles on a single charge and can run "just about all of our system," Vitulli said. "They can mostly accommodate all of our routes."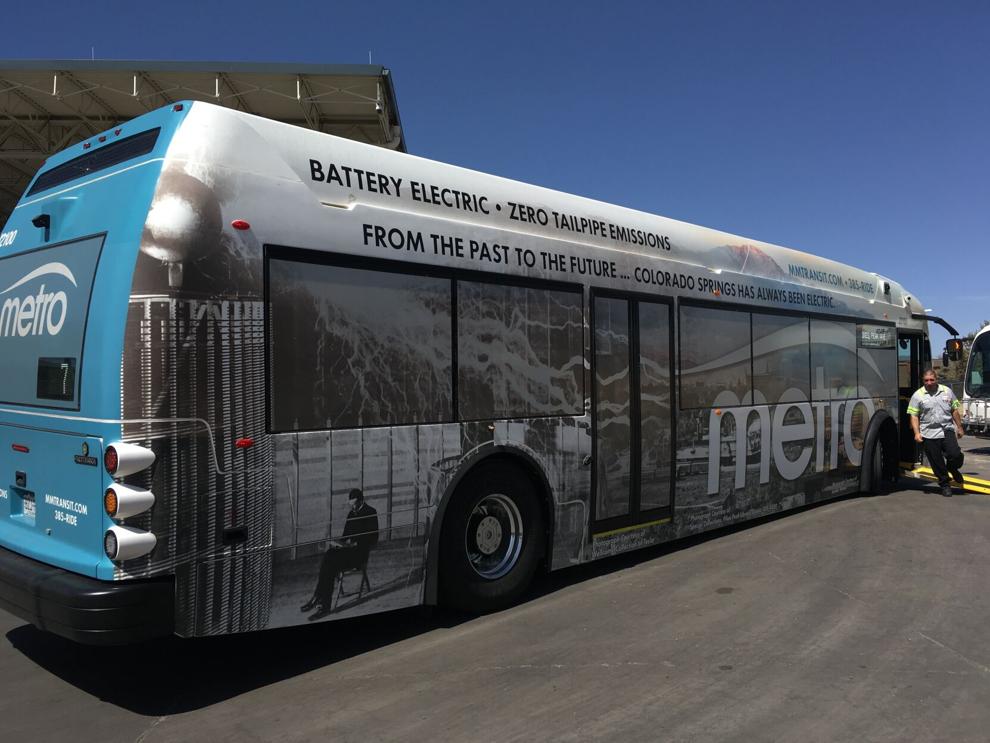 For one thing, the buses will be able to accommodate 35 to 40 seated passengers, about as many as their diesel counterparts. They will also have amenities that passengers see on diesel buses.
But riders will notice a difference with the new electric buses, Vitulli said; not only are they quieter when gliding, but passengers waiting at a bus stop will hear a hum as vehicles approach, he said.
The buses are also different; they've been wrapped in artwork and photos that pay homage to Colorado Springs' electrical history, including an image of scientist Nikola Tesla sitting in his Springs lab. The photos were made available by the Pikes Peak Library District and the Wellcome Collection of Tesla.
Tesla, the namesake of automobile manufacturing company Elon Musk, came to Colorado Springs for nine months in 1899 to research the possibility of wireless power supply at higher altitudes. Although there was only a short time in the spring, Tesla left a lasting impression; a Colorado Springs Utilities hydroelectric plant was named after him in the early 1990s.
Each electric bus costs $1.2 million for a total of $4.8 million, Vitulli said. A charging system for buses also cost $200,000.
This system provides trickle charging overnight to power the buses for use the next day; Mountain Metro may add fast-charging stations at transfer centers to allow buses to stay on the road longer, he said.
Mountain Metro received financial assistance to help fund the buses.
Two vehicles were funded through the proceeds of a nearly $15 billion nationwide settlement with Volkswagen over allegations the German automaker cheated emissions tests and misled customers. Some of that money, nearly $1.1 million, was funneled to Mountain Metro through the Colorado Department of Transportation.
The other buses were funded by a $1.6 million grant from the Federal Transit Administration.
Volkswagen and federal funds have in effect enabled Mountain Metro to cover the cost of what it would have paid for a new diesel bus — about $500,000 to $600,000 — and switch to electric vehicles, Vitulli said.
Funds from the Pikes Peak Rural Transportation Authority also helped cover the cost of the buses, he said.
Vitulli said the four buses won't be the end of Mountain Metro's efforts to reduce its carbon footprint.
Mountain Metro is launching shuttle service to downtown in late May with six 30-foot-long diesel buses, he said. The transit system will apply for a grant from the Federal Transit Administration later this month, which is seeking funds to purchase electric shuttles, Vitulli said.
The transit system will also undertake a zero-emission vehicle transition plan this year that will provide a blueprint for how it can transition to environmentally friendly vehicles and a timeline for achieving that goal, although he cannot replace his 67 diesel vehicles until they have reached the end of their "useful life", he said.
Ultimately, Vitulli said, Mountain Metro's fleet could have more vehicles that are electric or have newer technologies, such as hydrogen.
"It's something we're very excited about, to try and transition our fleet from diesel to a zero-emission type of vehicle," Vitulli said. "That's one of our goals as an organization.
"We try to go after every state and federal subsidy that becomes available to purchase zero-emission vehicles," he added. "Until we get those funds, we will have to continue operating our existing fleet. But we are definitely moving in that direction."