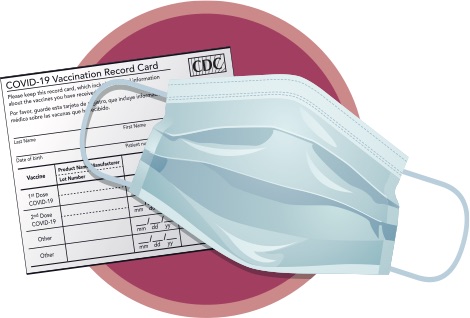 City of Rockland, RSU 13 announces March 4 updates to mask policies
ROCKLAND — In letters to the public on March 4, the City of Rockland and RSU 13 announced the easing of mask restrictions in their departments.
The city announced that with the latest information from the Maine CDC lifting restrictions on mask mandates for schools and daycares, city buildings will revert to only requiring those who are unvaccinated to wear a mask and recommending that all to wear a mask when conducting business in communal buildings.
In an updated March 4 letter to parents, RSU 13 Superintendent John McDonald addressed a March 2 afternoon press release from Maine DHHS. The State Department announced that aOn Thursday, March 3, all counties in Maine moved to moderate risk. For this reason, DHHS dropped the mask recommendation, but left the final decision up to individual school districts. The announcement came after RSU 13 announced that masks would be optional in its schools and on its buses from Monday March 7.
However, procedures remain in place for students and staff infected or in close contact with other infected parties. Some of these procedures are listed below:
Masks (3/4/2022)
-Masks are optional for those not currently recovering from COVID-19
-Masks are required by people completing their isolation and quarantine periods (e.g. days 6-10 if they have improved symptoms, without fever for 24 hours and/or asymptomatic).
-Use of masking will be reviewed as needed and pending any future changes in masking recommendations
Distancing (04/03/2022)
-Students and adults are encouraged to maintain distance as much as possible.
"While these are the most significant changes, there are a few other changes as a result of the move to optional masking," the letter says. "One change is that unvaccinated close contacts, such as those who have been exposed at home to a positive case, must now be quarantined since we no longer need universal masking, which has created an exception for these people in recent months. We expect a few more changes to the CDC Standard Operating Procedures for schools next week that we'll share if these changes have any implications for families.
Click here to read the full letter to parents.