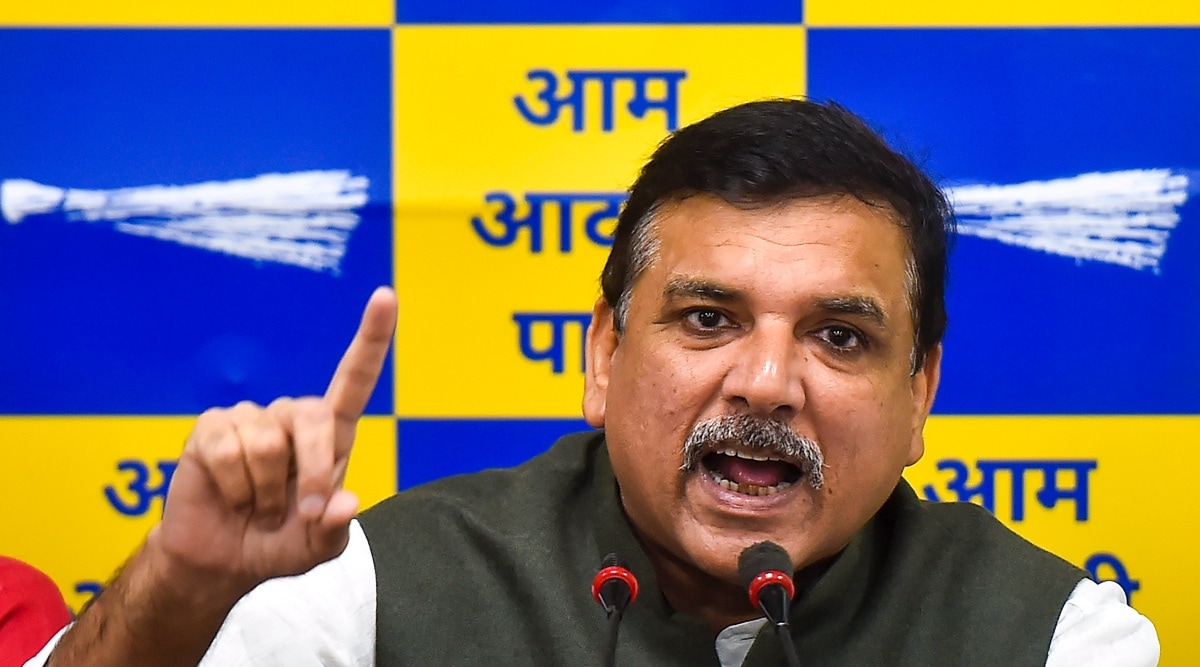 CM Arvind Kejriwal to launch 97 more e-buses today, with DTC's electric fleet growing to 249
Delhi Chief Minister Arvind Kejriwal will inaugurate 97 more electric buses at midday on Wednesday from the Rajghat -1 depot. With this, the Delhi Transport Corporation (DTC) electric fleet will grow to 249 buses, officials said. Currently, 102 electric buses operate under DTC. Each of the buses is estimated to reduce 0.33 million tonnes of PM 2.5 and PM 10 of carbon dioxide (CO2) each over its 10-year lifespan, officials said. According to the officials, the electric buses will be state-of-the-art buses with modern technologies, no noise, pollution, passenger safety devices such as air conditioners, CCTV cameras for women's safety. It will also have facilities such as kneeling buses with ramp facilities, panic buttons and space for wheelchairs. The new buses will also have dedicated pink seats for female passengers.
In other news, Kamal Dev Sharma is a proud director. Recently, two of his students from Swaran Jayanti Utkrisht Higher Secondary School at Thathal in Una district of Himachal Pradesh performed well in the state board of education class 12 results . While Tanisha Bhardwaj secured the first position in the commerce stream on the state merit list, Shubham Atri landed the sixth position in the science stream.
Meanwhile, arresting Delhi police for setting up unmanned mobile barricades on the city's roads, the High Court on Tuesday said officers were not applying their wits and blocking roads during rush hour. In this regard, the divisional bench of Justice Mukta Gupta and Justice Anish Dayal summoned the Special CP (Law and Order) of the Delhi Police and listed the case for hearing in September. "Please let me tell you, they just don't apply their minds. In the evening, when there is so much precipitation, they will have these intersections. They would stand to the side, not looking at a single vehicle. Why are they blocking the roads? the court said, while speaking to a lawyer representing the Delhi Police.
Congress announced on Tuesday that the timetable for the election of the party's chairman would be announced within days, although senior leaders remained worried that Rahul Gandhi might not run for office.
A day after arguing that Congress was "unanimously" in favor of taking Rahul to the party helm, Rajasthan Chief Minister Ashok Gehlot met with party chair Sonia Gandhi. Gehlot, however, remained tight-lipped about the details of the meeting.
In other updates: From a boxer to a teacher, around 11 female drivers will be seen driving Delhi Transport Corporation (DTC) buses from Wednesday. This will be the first time that the city's public transport fleet will see these many female drivers.
Delhi Transport Minister Kailash Gahlot on Tuesday handed appointment letters to the 11 female drivers who will be deployed to various DTC depots such as Nangloi, Mundka, Peeragarhi, Nand Nagri and East Vinod Nagar.
A Delhi court on Tuesday granted bail to Poonam Jain, who is charged in an alleged money laundering case with her husband and AAP chief Satyendar Jain.
Poonam's lawyers told Special Judge Geetanjli Goel that they would present his passport at the next court date. Poonam had previously obtained provisional bail in the same case by providing a personal surety of Rs 1 lakh along with bail of a similar amount.