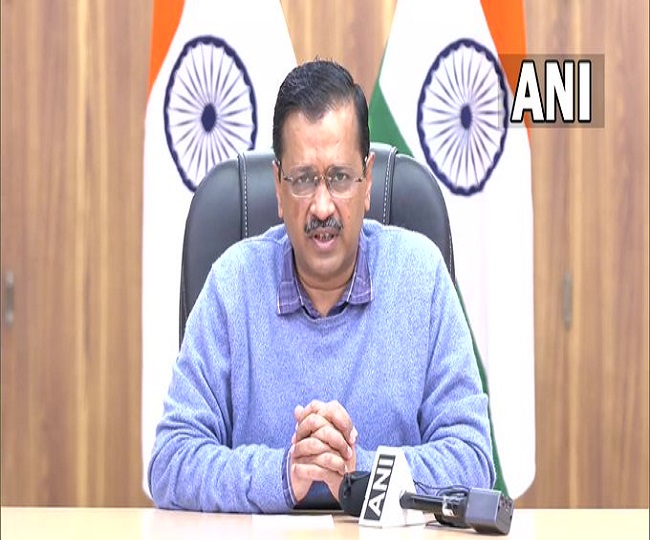 COVID has picked up Arvind Kejriwal's call to Delhiites
New Delhi | Jagran Press Office: Delhi Chief Minister Arvind Kejriwal announced on Sunday that the state government did not intend to impose the lockdown. However, he called on residents of the state to wear masks and follow COVID-19 protocols to keep the situation under control.
"We don't want to impose the lockdown, we won't if you are wearing masks. No lockdown intent at this time," Kejriwal said in a virtual press conference.
Addressing the coronavirus situation in the nation's capital, Kejriwal said COVID cases were increasing rapidly in the state. Around 22,000 cases are expected to be reported in Delhi according to the latest health bulletin.
"The cases of COVID are increasing rapidly. About 22,000 cases are expected in today's health bulletin. More and more cases concern but should not be frightened. I say this after analyzing (comparing) the data of the last wave, "said Kejriwal
CM Kejriwal also informed that he had recovered from the coronavirus after spending 7 to 8 days in home isolation.
"After having a fever for 2 days from COVID and spending 7-8 days in home isolation, I'm back to your ward; it's okay now," Kejriwal said.
Currently Delhi is under the state government's Graduated Response Action Plan (GRAP) yellow alert for COVID-19. Below the level of restrictions, schools and colleges in Delhi are closed, a nighttime curfew is enforced from 10 p.m. to 5 a.m., and a weekend curfew is also in place. However, subways and buses are allowed to fully operate following COVID protocols. Other essential services such as grocery stores, hospitals and medical stores are also allowed to operate during restricted hours.
So far, 3,623 cases of Omicron have been reported in 27 states and UTs in India. The number of people recovered is 1,409, said the Union's health ministry. India is reporting 1,59,632 new cases of COVID, 40,863 recoveries and 327 deaths in the past 24 hours, the Union Health Ministry added.
Posted by:
Sugandha Jha