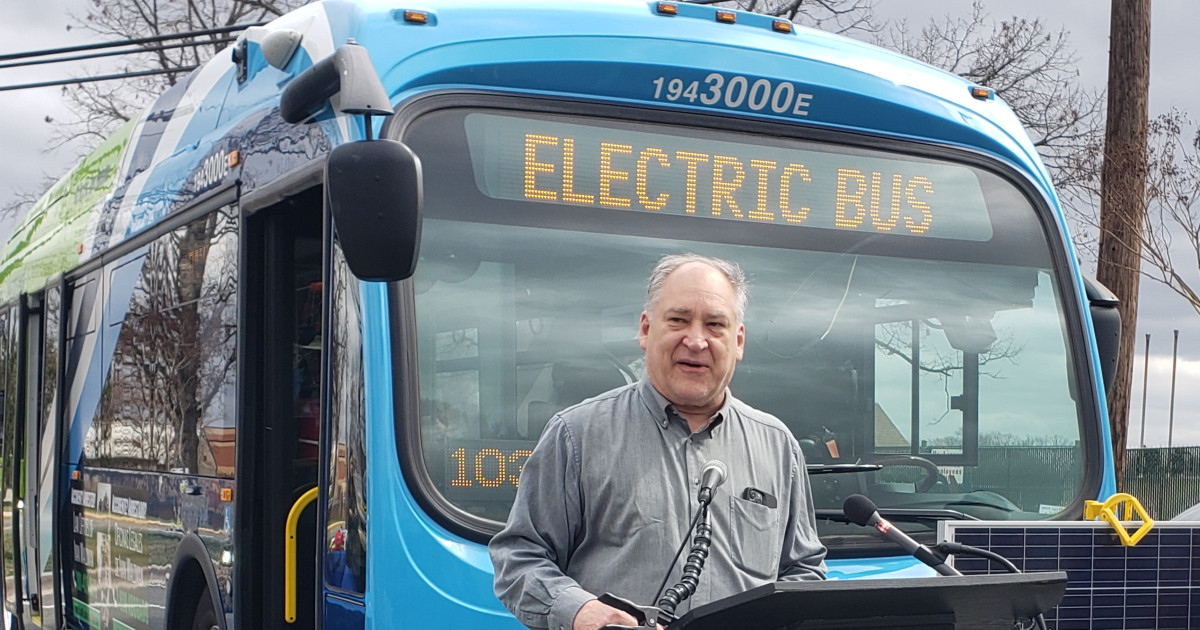 'Go Electric' event pushes county's green initiative
Montgomery County is buying electric cars and buses, but for the region to meet its greenhouse gas emission reduction goals, the public and private sectors must also go green, according to County Executive Marc Elrich .
Showcased at the Go Electric event Saturday in the parking lot of Montgomery College's North Campus in Rockville, electric cars, buses, scooters, bicycles and battery-powered power tools were on display.
"The world has changed dramatically," Elrich said, noting that when he bought his LEAF electric car, he could drive about 83 miles without running out of power. He still drives an electric vehicle, but the current vehicle allows him to drive 300 miles straight.
"We need people to participate. If it's just the government, we won't meet our goals" to reduce emissions and clean up the environment, Elrich said. "I honestly believe that at some point it will sink in. We have no choice" whether or not to clean up the environment.
David Dise, county general services manager, explained that the county only buys Ride On electric buses and vehicles that deliver to libraries and liquor stores as well as large trucks will also be powered by electricity. in the future.
"We're pushing the industry," he said, adding that Montgomery County is "leading by example."
Additionally, Dise noted, new county buildings will be net zero construction.
Chris Conklin, director of the county's transportation department, urged everyone to walk or cycle when they can and take public transportation other times.
Montgomery County has set a goal to reduce greenhouse gas emissions by 80% by 2027 and 100% by 2035.
See all the electric cars on display at Go Green at Montgomery College @mymcmedia pic.twitter.com/xftRMOYyf1

— Suzanne Pollak (@SuzannePollak) March 19, 2022
Go electric with a bus, car, bike and power tools. Learn more at Montgomery College on Saturday @mymcmedia pic.twitter.com/EJUCMzzxDI

— Suzanne Pollak (@SuzannePollak) March 19, 2022