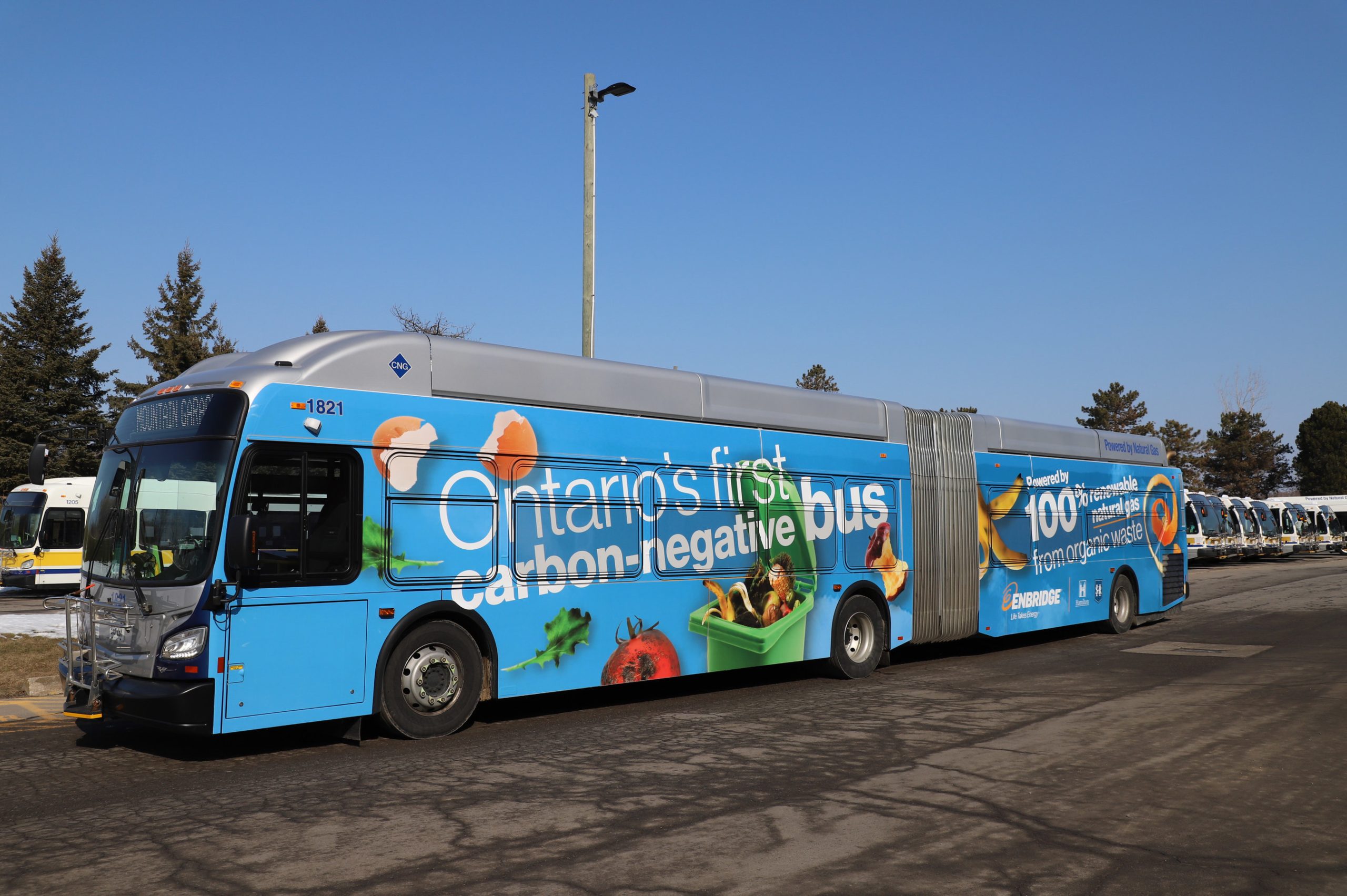 Hamilton invests $ 9.5 million in green fleet strategy
The City of Hamilton approved its 2022 capital budget, which included a commitment of $ 9.5 million for the Green Fleet Strategy.
The strategy consists of radical changes in investments, vehicle fleet and infrastructure for electric vehicles.
The Green Fleet Strategy was presented to Hamilton City Council in May.
However, the 2022 capital budget was the first time the board could invest money in the strategy.
The Hamilton Street Railway will add nine expansion buses running entirely on natural gas to its fleet.
The cost of these nine buses totals $ 7 million.
In addition, the city is investing $ 2.5 million to upgrade 89 internal combustion vehicles to electric vehicles over the next three years.
The move will reduce emissions from the city's fleet by 18.4% by 2024.
In addition, the city is installing 24 other charging stations for electric vehicles throughout the city. Hamilton has already installed around 20 of these chargers.
The city submitted funding requests to Natural Resources Canada for 49 additional charging stations earlier this year.
In addition, the City is investing in 25 cycling projects in 2022.
In 2021, the City built 11 km of new cycle paths, modernized 5.4 km of existing cycle paths and completed 4.8 km of multi-use paths.
The city hopes to continue the transition to zero-emission vehicles and hopes to reduce community-wide greenhouse gas emissions by 50% by 2030.
The city's overall objective is to be net-zero before 2050.