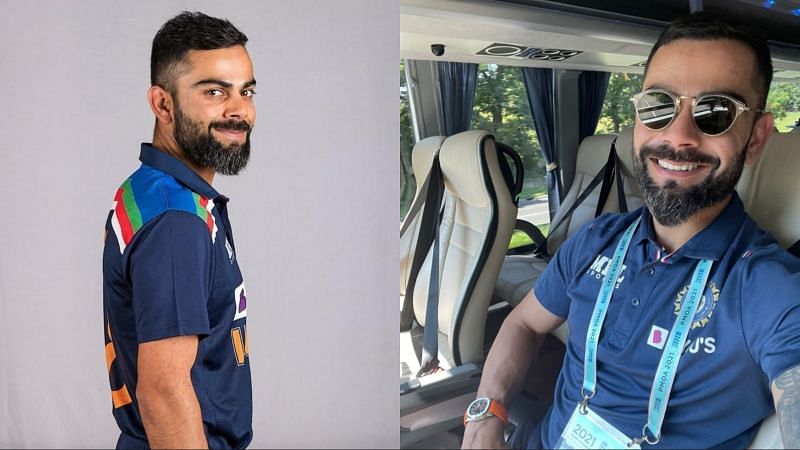 IND vs ENG 2021: Virat Kohli enjoys his return to team buses after brief vacation
Captain Virat Kohli is delighted to be back with the Indian squad ahead of the Test Series against England. Members of the Indian Test Team enjoyed a brief hiatus from cricket after the World Test Championship final.
However, the holidays are now over and all players have started their practice sessions for the World Trial Championship series against the England cricket team. While every member of the team reportedly missed ground training, skipper Virat Kohli also missed traveling on the team's buses.
Earlier today, the Indian captain posted a selfie to his Instagram story from the team bus.
"Ah I love team buses," Virat Kohli captioned his Instagram story with an adorable emoji.
Virat Kohli wore the Indian team jersey and his official ID card on the bus. The Indian skipper also wore sunglasses to face the heat in the UK.
Can Virat Kohli inspire Team India for a historic Test Series victory on English soil?
The Indian cricket team recently won two consecutive test rounds on Australian soil. However, they were not as consistent in English conditions. In 2014, India lost the 5-game series by 1-3 despite a 1-0 lead after the first two test matches. Four years later, India lost the Test Series to England by a score of 1-4.
Last month India lost to the New Zealand cricket team in the World Trials final in Southampton. Therefore, the odds will be against Virat Kohli and co. when they take the pitch against England on August 4th. It will be interesting to see if India can improve their test record on English soil under Kohli's leadership.