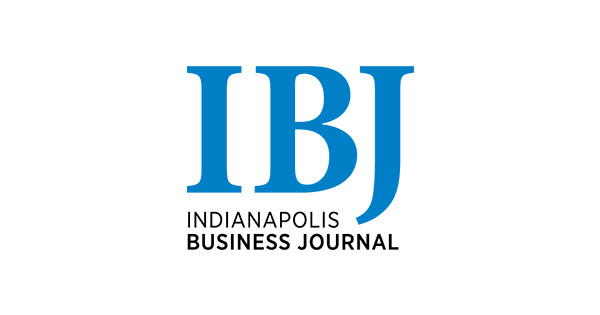 Indiana Needs a Visionary Plan to Support the EV Boom – Indianapolis Business Journal
Plans for a statewide electric vehicle charging network are entering a critical phase, and the effort will require thoughtful collaboration among many stakeholders to bring meaningful and lasting results.
Governor Eric Holcomb dutifully laid the groundwork for months.
In late September, the Republican governor of Indiana joined four Democratic governors from the region to forge an electric vehicle charging network in a five-state region. Now, Indiana will receive more than $100 million in federal funding over the next five years to fund its electric vehicle infrastructure.
Last month, at the request of the Holcomb administration, Indiana lawmakers approved the utility regulatory framework for building charging stations and other large-scale infrastructure for electric vehicles. At least two electric vehicle programs, offered by AES Indiana and Duke Energy, are already under consideration by the Indiana Utility Regulatory Commission.
This week, the Indiana Department of Transportation in Holcomb, in partnership with the Indiana Office of Energy Development, issued a request for information to help start development of the Indiana's electric vehicle infrastructure plan. 'State.
Now is where the hard work will begin, as the state seeks feedback and recommendations from stakeholders such as electric utilities, highway engineers, electric vehicle manufacturers, shipping companies, groups consumers and more.
Input from all stakeholders will be needed to design a forward-looking plan that is not obsolete before implementation and that is flexible enough to be adjusted as technology advances.
IndyGo, the city's public transportation system, has learned the hard way that it's best to stay as current and flexible as possible when it comes to EV technology.
In 2019, electric buses on its new red line fell short of their promised range of 275 miles, especially in cold weather. Eventually, wireless charging stations were installed along the route to provide quick boosts to keep the buses running.
These are among the many potential hiccups that planners need to consider when preparing Indiana's statewide charging network.
Electric vehicle drivers are also quick to point out that many public charging stations today do not provide enough charge to power anywhere other than at home – and they hope that the state will make sure to install high-powered and expensive charging stations. chargers that will really allow for extended trips.
A visionary and comprehensive plan is also needed to ensure that Indiana and its communities are eligible for additional federal funds that will be available later to fund electric vehicle infrastructure. The federal infrastructure bill approved by Congress includes $2.5 billion in competitive grants for such efforts, and Indiana needs to position itself to be in pursuit of some of that money.
Only with a high quality plan can the state lead the pack and show it is committed to supporting the electric vehicle industry and recruiting a significant portion of the thousands and thousands of jobs the industry is about to create.•
__________
To comment, write to [email protected]