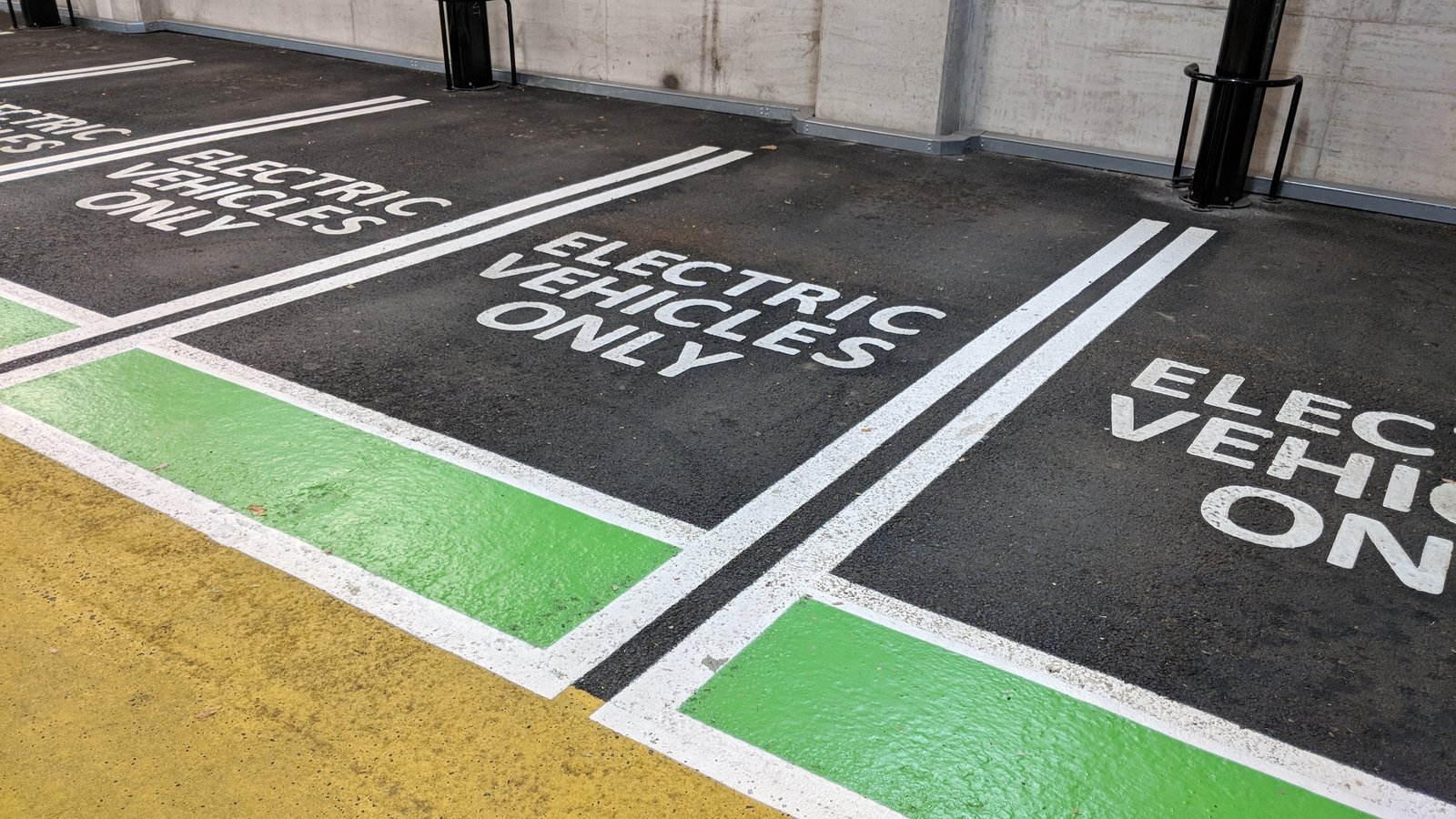 Is Ireland short of road on electric car targets?
A convoy of electric cars driven by members of the Global EV Alliance (GEVA) from a number of European countries, including Ireland, will cross the continent this weekend to Glasgow to highlight the importance of electrifying all road vehicles by 2035.
The message they plan to send to the COP26 climate summit is that "all new cars and vans sold will be plugged in by 2030 and that by 2035 all new cars and vans sold in these markets should be fully zero emissions ".
Electric cars are a hot topic in Ireland right now given the government's target to have one million of them on the roads by 2030 in a bid to cut Ireland's carbon emissions. Indeed, transport is Ireland's second-largest producer of harmful emissions causing climate change, while agriculture ranks first.
The government has legislated to reduce carbon emissions by 51% by 2030. It has also set itself the goal of becoming carbon neutral by 2050.
Electric vehicles are currently the most sensible way to meet Ireland's emissions targets, experts say. However, are they the best way forward – and does setting sales targets really help achieve the cuts you want?
A new tool developed by the Brussels-based environmental NGO Transport & Environment, electric cars generate three times less CO2 than driving a diesel or gasoline car. This figure takes into account the entire life cycle of vehicles.
According to Dr Paul Deane, an energy researcher at University College Cork, the process of producing an electric car produces twice as many CO2 emissions as a fossil-fueled car, which he says is mainly due to the use of lithium-ion batteries.
The materials used and the size of the battery all contribute to overall emissions during production, Dr Deane said.
However, he said the significant savings on emissions are to be made once the car is on the road.
This analysis is corroborated by Transport & Environment which specifies that "in the worst case, an electric car with a battery produced in China and driven in Poland always emits 22% less CO2 than diesel and 28% less than diesel. gasoline, indicates the tool. At best, an electric car with a battery produced in Sweden and driven in Sweden can emit 80% less CO2 than diesel and 81% less than gasoline ".
Dr Deane said the emission benefits of electric cars vary from country to country – depending on how clean the power grid is. He said that in Ireland last year around 40% of the electricity produced and consumed here was considered clean.
He said: "In Ireland we have a relatively clean electricity grid. 40% of all our energy last year was from clean renewables. Most of it was indigenous things like wind power and that has an effect of 'training on things like electric vehicles because the cleanliness of the power system goes into the electric car and that translates into very big emission reductions when driving an electric car. "
"Recyclability is an important topic in the automotive industry. The lead-acid battery is 95% recyclable. The lithium-ion batteries we use for modern technologies like phones and cars are not. "
Senior Professor of Electrical and Electronic Engineering at UCC, Dr John Hayes, said the "greenness" of electric cars is gradually improving and manufacturing emissions are also decreasing due to the development of new technologies.
Dr Hayes said: "The challenge for batteries right now would be sustainability and recyclability. Sustainability would consist of eliminating elements such as cobalt and using cleaner, less expensive materials.
"Recyclability is an important topic in the automotive industry. The lead-acid battery is 95% recyclable. The lithium-ion batteries we use for modern technologies like phones and cars are not.
"But there are huge investments in these batteries, so that by the middle of this decade we would have both more durable batteries and batteries that are recyclable to a level probably over 80%."
He added that a new greening of Ireland's electricity supply means that the fuel consumed by electric cars is also getting greener, but there is no way to make diesel or gasoline more ecological.
Both academics agree that electric cars can reduce our carbon emissions. But the pace at which Ireland is heading towards its goal of one million electric vehicles by 2030 is making about as much progress as a commuter stuck on Dublin's M50 during rush hour.
According to the managing director of the Society of the Irish Motor Industry (SIMI), Brian Cooke, Ireland sells an average of 110,000 cars per year. So far this year, 7,057 new electric cars have been registered compared to 2,954 over the same period in 2020. That may seem like a big increase, but is it enough to keep the momentum on target?
There are about 22,000 electric cars on our roads, according to Cooke. This means that just under 820,000 will need to be sold over the next nine years. Based on those numbers, that would mean that every car sold by 2030 would have to be an electric car, he said.
Mr Cooke said it was undeniable that the million goal remains a challenge. "Right now the new car market is hovering around 110,000 a year, and that won't be enough to get us there," he said. He said the industry should do its best to deliver vehicles, but also offer affordable prices, as well as government incentive or tax support to help consumers make the right decision.
"They will be the key factors in determining how close we can get to this million vehicles," he added.
James Nix, freight manager for transport and environment, said that while electric cars were important, there was also a need to focus more on other measures for public transport and logistics transport, including trucks and vehicles. vans, to ensure that all road vehicles are carbon free.
"When you put vans, trucks and buses together, you are actually almost 40% of all C02 emissions from the roads. Cars are about 60% of the problem. "
Mr Nix said Ireland was significantly behind in terms of switching to electric public transport and freight transport. He said that in the Netherlands 80% or more of all new city bus fleets are electric.
Here in Ireland, Bus Éireann currently has three hydrogen-powered buses, as well as 40 hybrids. A spokesperson said the company plans to convert its operations at Athlone to a fully electric service.
Dublin Bus had 14 plug-in hybrids as of June this year and expected to add six more. They also plan to have a fully electric route within three years.
Regarding truck manufacturers in the EU, Mr Nix said that around 40-50% of all new trucks in 2030 will be electric. This is a radical change as it was pretty much unthinkable five years ago, he said.
He added: "I think Ireland's planning is way behind schedule on this. They are still looking at liquid fuel solutions, which have unfortunately been overtaken by technology.
"When you put vans, trucks and buses together, you are actually almost 40% of all C02 emissions from the roads. Cars are about 60% of the problem."
Regarding the Irish government's target for electric cars, he said that in his opinion this was the most effective measure available, adding that the business targets of car manufacturers such as Volkswagen go into the same direction. They said 80% of their sales would be electric by 2030.
Member of the Oireachtas Transport Committee and Chairman of the Oireachtas Committee on Housing, Local Government and Heritage, Steven Matthews, said in his opinion that the element of public transport is the most important.
"Public transport must be reliable, it must have good frequency, it must be comfortable, it must be attractive and it must be affordable"
It is not about setting goals but about how to offer people the option to travel by another mode of transport rather than by car, he said.
Mr Matthews said: "It doesn't matter if this car is battery powered, diesel powered or gasoline powered, it always creates traffic jams, it always creates delays, it always impacts the quality of life of people who take long journeys. So it's better to provide people with good public transport options.
"Public transport has to be reliable, it has to have good frequency, it has to be comfortable, it has to be attractive and it has to be affordable. So if you can tick all of these boxes I think you will attract people. to that."
He said this issue needs to be dealt with head on and quickly. However, it is clear that the goal of one million electric cars remains.
UCC's Dr Paul Deane pointed out that in order to create an electric car market, two things need to happen.
"Automakers themselves need to retool and transform to design, develop and manufacture and develop supply chains for these vehicles… scale.
"There is no problem selling a Tesla to a wealthy driver, the challenge will be to offer a car to a typical worker, without penalizing him financially for the environmental benefit," he said.