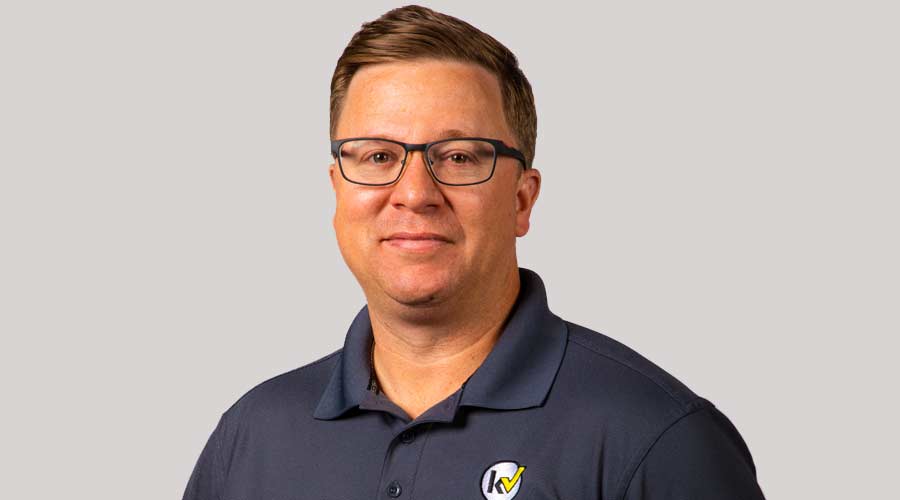 Kaivac appoints executive vice president of sales
Kaivac announced the promotion of Mike Perazzo to Executive Vice President of Sales. Perazzo joins the management team to define the company's sales strategy and usher in Kaivac's next phase of growth.
"Next year will mark our 25th anniversary," said Bob Robinson, Jr., chief growth officer. "We need the best people in the right roles to capitalize on our current positive momentum. Mike is the perfect person to lead our sales team into the future.
Perazzo has spent the past 18 years in the cleaning industry, 14 of them at Kaivac. He started as Kaivac Sales Manager in 2004 and quickly discovered a passion for uplifting frontline cleaning workers with improved processes and increased accountability. During his last 7 years as Vice President of Business Development, Perazzo helped build new relationships in the education, healthcare, retail and construction contractor markets.
"I love leading, coaching and mentoring," says Perazzo. "In this phase of my career, it is important for me to help others achieve their professional ambitions. Everything our team has done, there is so much more we can do. We are just getting started.
With this new title, Perazzo will drive the integration of sales and operations, support customer acquisition, open new markets and grow Kaivac's existing customer base.