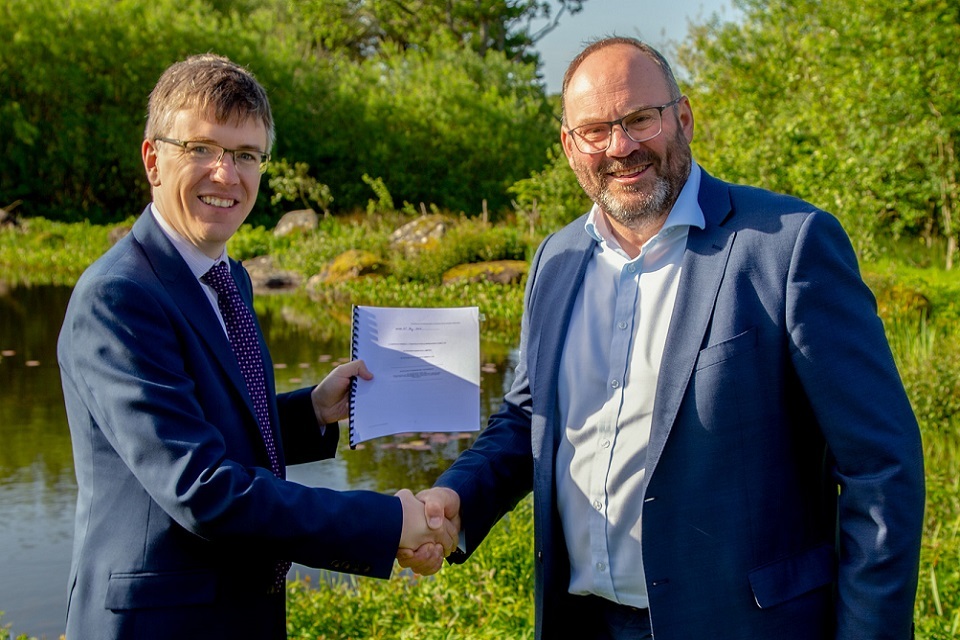 Partners team up with Stagecoach to give Sellafield a boost
The two-year contract will provide people working on the largest infrastructure projects at the Sellafield site with transport directly to their place of work, reducing the number of vehicles on local roads and helping to achieve Sellafield Ltd's goal of to have zero cars on the site by 2025.
Stagecoach is also committed to helping Sellafield Ltd drive social impact through corporate volunteering using the Project Partners program and time bank program and helping people get back to work through internal opportunities .
A 75-seater double-decker bus will transport workers to the site from Lillyhall, Workington, Kangol park-and-ride, Cleator car park and Yottenfews in Sellafield, with plans to add more pick-up points in the future.
The framework covers 2 major in-flight projects carried out by the partnership at Sellafield – the SIXEP Continuity Plant and the Sellafield Product and Tailings Stores Reprocessing Plant. It will also cover any increase in the number of services for any other project during this period.
Rob Jones, managing director of Stagecoach Cumbria and North Lancashire, said:
We are delighted to have won the contract and look forward to working in partnership. This is a great opportunity for us to grow our business and support the local economy.
The company has a strong presence in Cumbria and the North West with depots in Carlisle, Kendal, Barrow and Morecambe.
Project Program and Partner Manager Duncan Elliott added:
The partnership is keen to support Sellafield Ltd's goal of reducing the number of vehicles on site. This solution focuses on moving to a program that will share buses between projects, improving efficiency. This will provide a flexible approach to the request. This will help support our social impact and sustainability initiatives, which are key to providing a positive and lasting legacy for the future.
The complete long-term solution will ultimately deliver the following benefits to the partnership and Sellafield Ltd:
financial benefits estimated at around £47.07 million by reducing the total number of vehicles required and increasing the efficiency of operating services (1)
supporting Sellafield Ltd's corporate strategy to reduce private vehicles on site and driving to site, freeing up space for major infrastructure projects which will support the decommissioning of Sellafield
reduction in travel time to and from the Sellafield site
reducing congestion on the A595 and resulting carbon savings, improving air quality in the local area
standardization of travel arrangements across program and project partner contract, and the wider enterprise
increased use of services by mixing and matching project staff on buses as needed as demands fluctuate
enables Sellafield to become better "neighbours" for local communities
(1) program and project partner pipeline cost savings
About the program and project partners
The Program and Project Partners model was mobilized in 2019 with the aim of transforming the execution of major projects at the Sellafield nuclear site.
The partnership brings together the best of KBR, Jacobs, Morgan Sindall Infrastructure, Doosan and Sellafield Ltd to deliver a 20-year pipeline of major infrastructure projects to support the decommissioning of Sellafield and create a clean and safe environment for future generations.