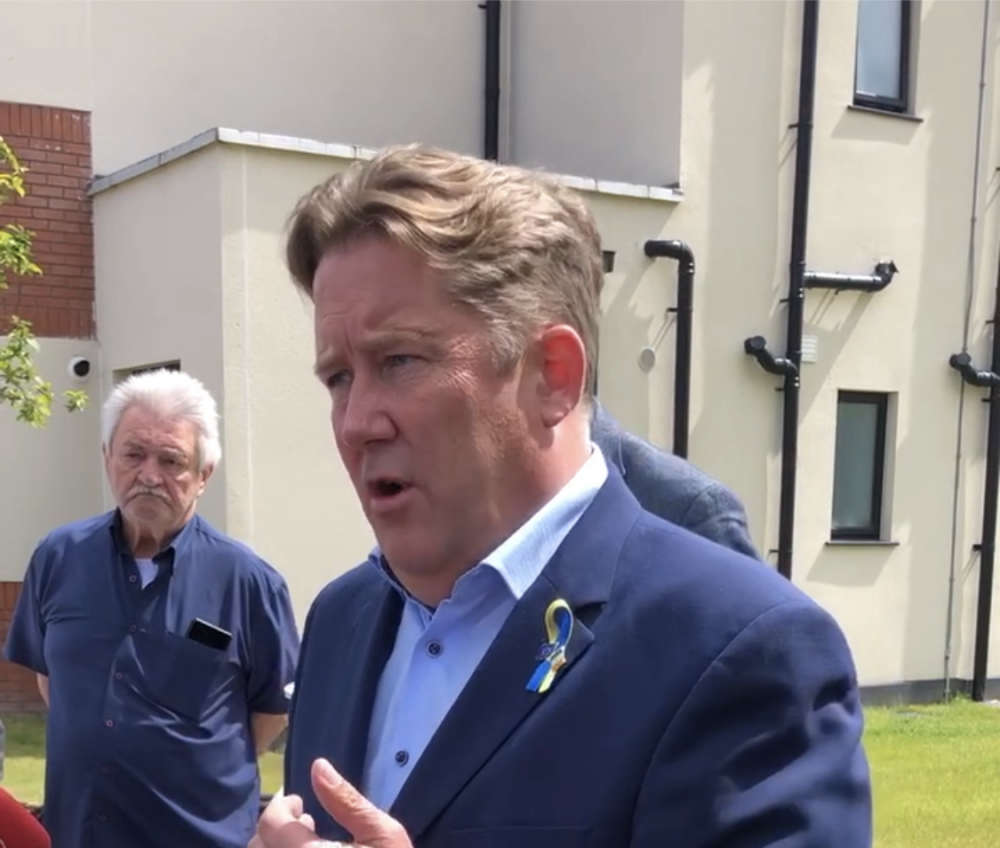 Ribbon cut on new housing for the elderly
All FM104 news
It is hoped that a new housing scheme on the south side will help free up properties for social housing.
Residents of St Agnes Housing Development shared their thoughts on living in the country's largest purpose-built scheme for older people:
"It's new and it's much better than where I come from and I have no complaints."
"I have good neighbours, I have a lady who is number one and we play bingo."
"I love it. I get a good bit of peace here".
The development was launched by the Housing Minister this afternoon and consists of 103 homes in six apartment blocks, all designed for the elderly.
Darragh O'Brien says this will help ease pressure on housing:
"With everyone working together with government support, we see what can be delivered here in the heart of Dublin.
"A lot of people who move here now, their homes will become available to other families who are on our list.
"This year our plan is to have 9,000 new social housing units on the new build side and we are on track to achieve that."
However, some residents had comments about the development:
"There is nowhere where we can meet and talk to each other, we meet once in a while when we go out," said one resident.
"We have three buses going up the main road, not a single bus is getting here; there are a lot of people here on zimmer frames and they have to walk to the bus stop," said another.