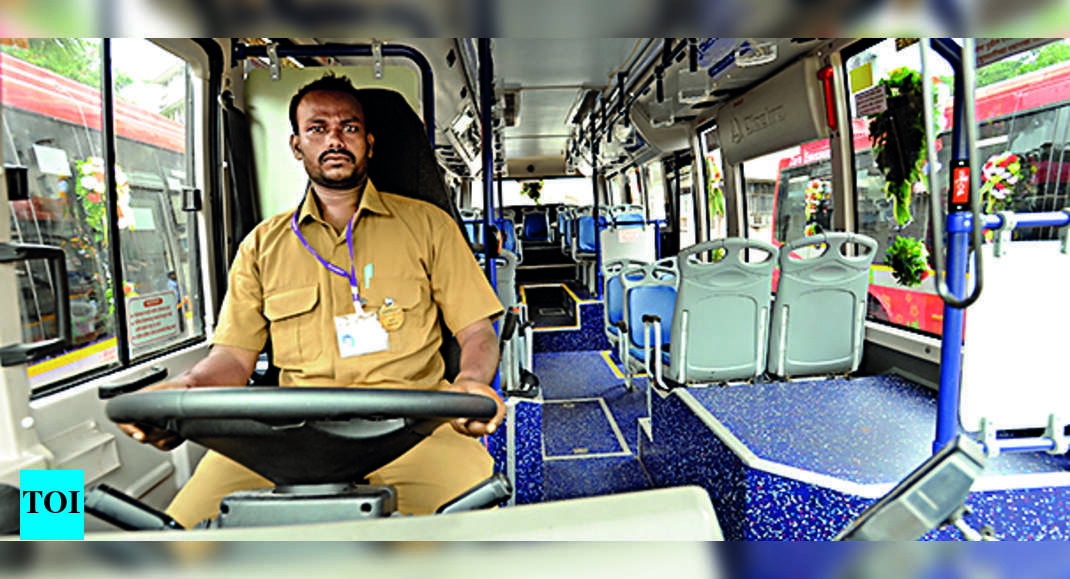 The government will soon deploy 200 electric buses | Guwahati News
Guwahati: Diesel-powered buses will be banned in Guwahati soon after the state government launches 200
electric buses
, which have already been tendered.
Transport Minister Chandra Mohan Patowary told media on Saturday that CNG would be an available option for private
bus
owners. "We have prepared a pollution control policy. In the first phase, we launched 20
electric buses in
Guwahati. The Assam government will then purchase 200 such buses after which diesel buses will no longer be allowed to operate in Guwahati city," Patowary said.
He cited population growth in the city and increased pollution as the reason diesel-powered buses were taken off the road. "They will no longer be able to run buses on petrol or diesel. If they want to continue with these vehicles, they will have to convert them to CNG buses. In phases, we have prepared a roadmap to operate electric buses across the state," Patowary added.
He said various
electric vehicle
manufacturers were approaching the state government.
Meanwhile, the association of
bus
owners reacted strongly, criticizing the "unilateral decision". Pradip Das, general secretary of the All Assam Motor Transport Association, the umbrella organization of commercial vehicle owners associations in the state, denounced the hasty decision.
"About 1,000 diesel city buses are operational in Guwahati, including those of the government-owned Assam State Transport Corporation. If all the diesel-powered buses go off the road, how will the 200 buses meet the needs of the city?" He asked.
Das, however, said carriers have no objection to converting buses to CNG for better mileage in a phased manner. "The Covid-19 pandemic has hit the transport sector hard. For the conversion to CNG, we will need government assistance as it is an expensive affair," he added.
In September last year, the government of Assam announced plans to convert existing
public transport
and government vehicles to electric mode by 2030 under a new policy – Electric Vehicle Policy of Assam, 2021. It has also set a target to introduce at least two lakh electric vehicles in the next five years through a package of incentives for buyers.