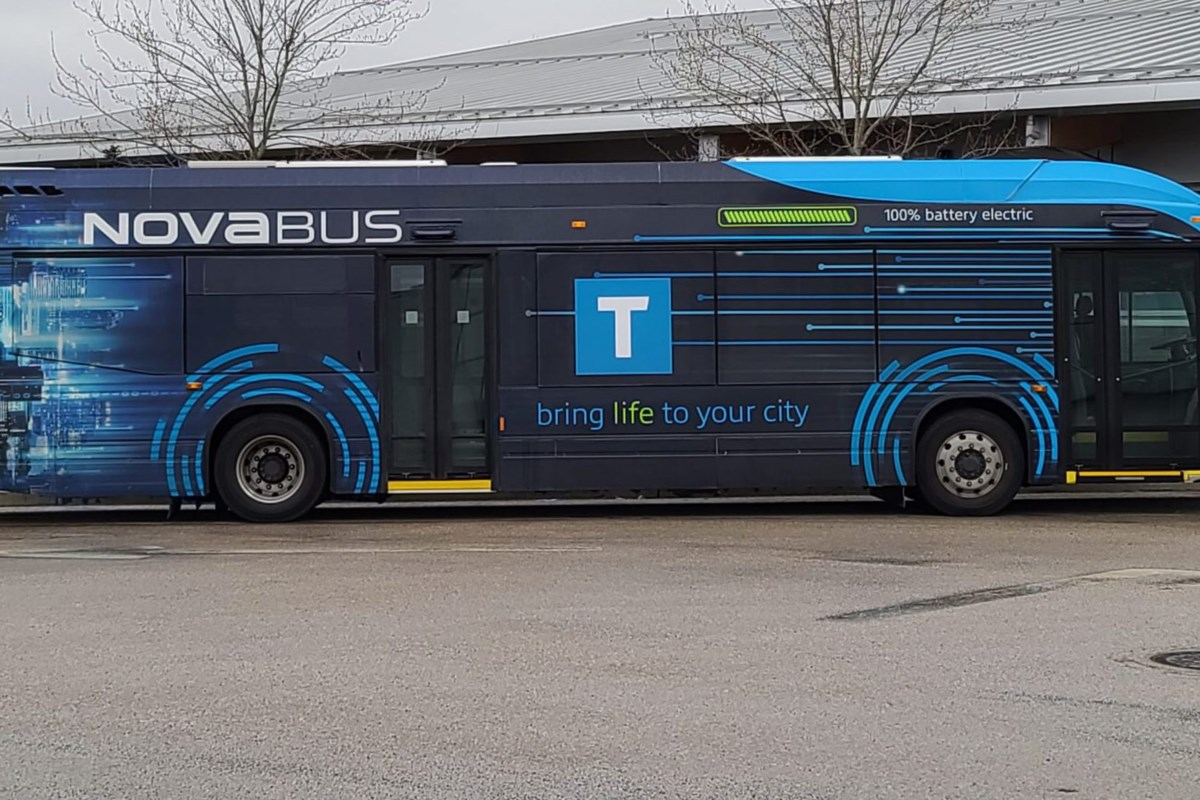 TransLink is testing new battery electric buses
Vancouverites get to see a uniquely designed and powerful bus rolling around the city as TransLink takes another step toward phasing out its diesel-powered fleet.
The transit company already uses two Nova buses, but they can only travel about 40 kilometers on a single charge. Soon, however, TransLink will start testing a new model from the same company that can go 150 km between charges.
"The ones we have now have to use charging stations on the route all the time to serve customers throughout the day," TransLink explained in a recent post on its Buzzer blog. "Newer models should have more flexibility in charging frequency."
The change stems from TransLink's climate action strategy, which outlines how older diesel buses are to be replaced with battery-electric buses to reduce greenhouse gas emissions.
"Currently, we have four battery-electric buses in service with 15 more on the way," writes TransLink. "To ensure that these 15 new buses will be effective and efficient for many years to come, we are testing a demo bus provided by Nova Bus.
These tests include subjecting battery-powered buses to a winter in Vancouver, seeing how the cold changes how the batteries are affected and therefore the vehicle's acceleration and charging times.
Currently there are two fast charging stations at the 22nd Street Bus Exchange and the Marpole Loop made by two different companies. TransLink will also test if the new Nova Bus model is compatible with these chargers.
"Once testing is complete, we will use the results to potentially request changes to the 15 buses before we receive them to ensure they operate effectively and efficiently for many years to come," adds TransLink.
TransLink plans to replace over 400 diesel buses with battery electric buses by 2030, which equates to over 40,000 tonnes of greenhouse gas emissions per year. TransLink plans to have a fleet of zero-emission buses by 2040.