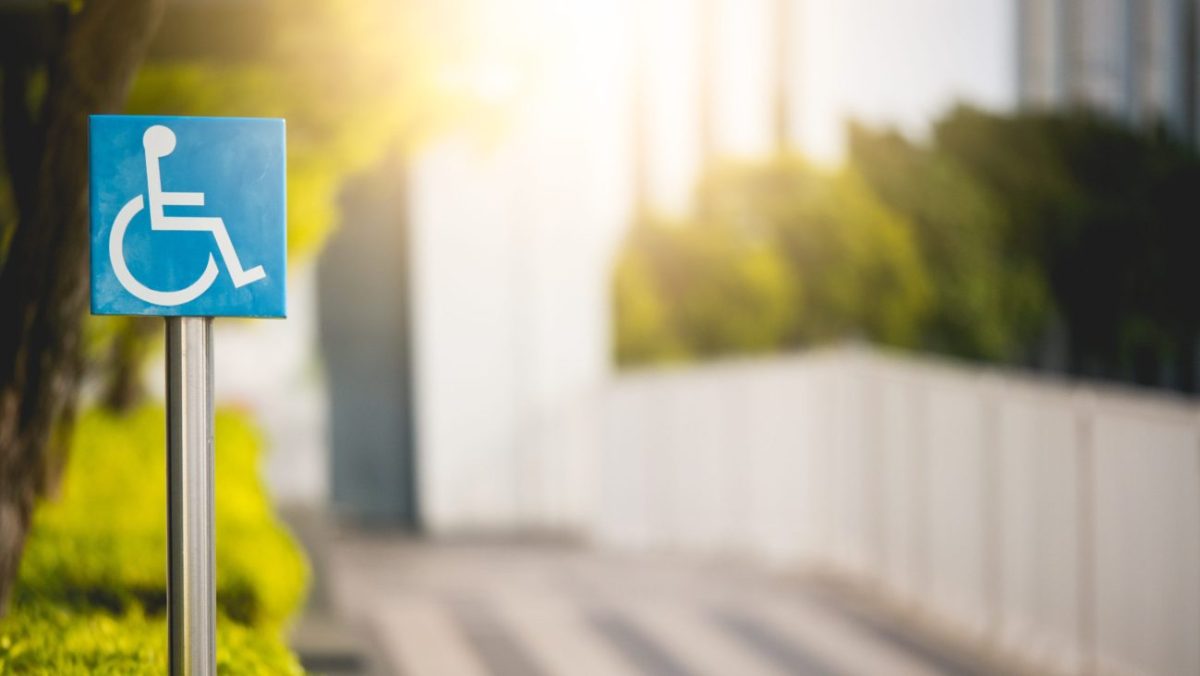 Triad City Beat | New grants would help WS be more accessible for residents with disabilities
Mark Steele knows a lot of people who have trouble getting around in Winston-Salem. He is the Executive Director of Solutions for Independence, a Winston-Salem-based organization dedicated to empowering people in the community living with disabilities.
Steele, who lives with a disability himself, says there are several barriers to getting around downtown for people with mobility issues. A recent WalletHub study ranked Winston-Salem among the worst cities to live for people with disabilities. The study ranked 182 cities based on economy, quality of life and health care. Winston-Salem came in at 176.
"We have a lot of people here who have access to public transportation," Steele said. "Winston-Salem really tries to make it meet people's needs as much as they can, but with what they're running and the money they have, there's not a lot of room for it. improvement. There are many bus stops that are not fully accessible. It can take a whole day just to get to a doctor's appointment, while waiting for transportation.
Steele was thrilled to learn that the city had recently applied for two grants that would improve accessibility for people using public transportation in Winston-Salem.
"We had been in touch with the city a while ago about the city doing accessibility studies with our organization, so it's an improvement if they can get those grants," he said. .
"In a city the size of Winston-Salem, you need more runners to make it efficient, but then how do you rack up more runners to make it more efficient?" he added. "Our transport is a big obstacle for people who go out and have a full and independent life. Just waiting for a ride and accessibility to bus stops can be quite a challenge.
Funding would come from a $320,000 Coordinated Access Innovation Grant and a $360,000 Mobility Enhancement Innovation Grant. If approved, both grants would be supplemented with local funds.
The Innovative Coordinated Access and Mobility Grant will fund GPS notifications, mobile planning, and improved ticketing for fixed-route services, which would allow people to better track and therefore access public transportation.
"It would help people who receive door-to-door service through transport to be able to look on an app to be able to determine when vehicles are close to their home, and it could make a difference for someone sitting at their door. waiting for the bus to come for 20 minutes instead of waiting five minutes," Winston-Salem transportation manager Toneq' McCullough said at a recent city council meeting.
"Just waiting for a ride and accessibility to bus stops can be quite a challenge."
"It would also help with the list of services with missed trips and no-shows," she said. "We believe that if individuals know how long it will take for the buses to show up, it will help with this type of service."
The second grant, called the Enhancing Mobility Innovation Grant, would fund wireless capabilities in public transport, including constant wifi, among other things.
Currently, the Winston-Salem Transit Authority serves hospitals, educational institutions, shopping malls, and attractions in Winston-Salem. TransAID, which is WSTA's paratransit service, travels to other areas and serves the elderly and disabled populations in particular.
"Fixed-route buses and paratransit vehicles run frequently to meet demand often, but there is certainly room for improvement in terms of schedules, punctuality and buses carrying few passengers too frequently," said Matt Duchan, city transportation project planner.
"The Department of Transportation has a critical responsibility to ensure everyone has a reasonable ability to access public transit," Duchan said. "Accessibility is of the utmost importance as many people's livelihoods depend on public transit.
The city hopes to hear back on the grants by late February and early March, respectfully. Duchan says they anticipate a year and a half to two years to implement the projects.
"Accessibility is of the utmost importance as many people's livelihoods depend on public transit.
"With the funding potentially provided by these grants, Winston-Salem would benefit from technological innovation that would allow the city to catch up to its contemporaries in providing exceptional service to its runners," Duchan said. "These schemes, if implemented, would address many of the safety, security and speed concerns riders have had in the past with the WSTA, as these schemes would save time and long-term money."
Join the First Amendment Society, a membership that goes directly to funding the TCB Newsroom.
We believe reporting can save the world.
The TCB First Amendment Society recognizes the vital role of a free and unfettered press with a set of local experiences designed to build community and unique engagements with our newsroom that will help you understand and shape the essential role of the local journalism in the edification of the population. our cities.
All revenue goes directly to the newsroom in the form of reporter salaries and freelance commissions.
🗲 Join the Society 🗲