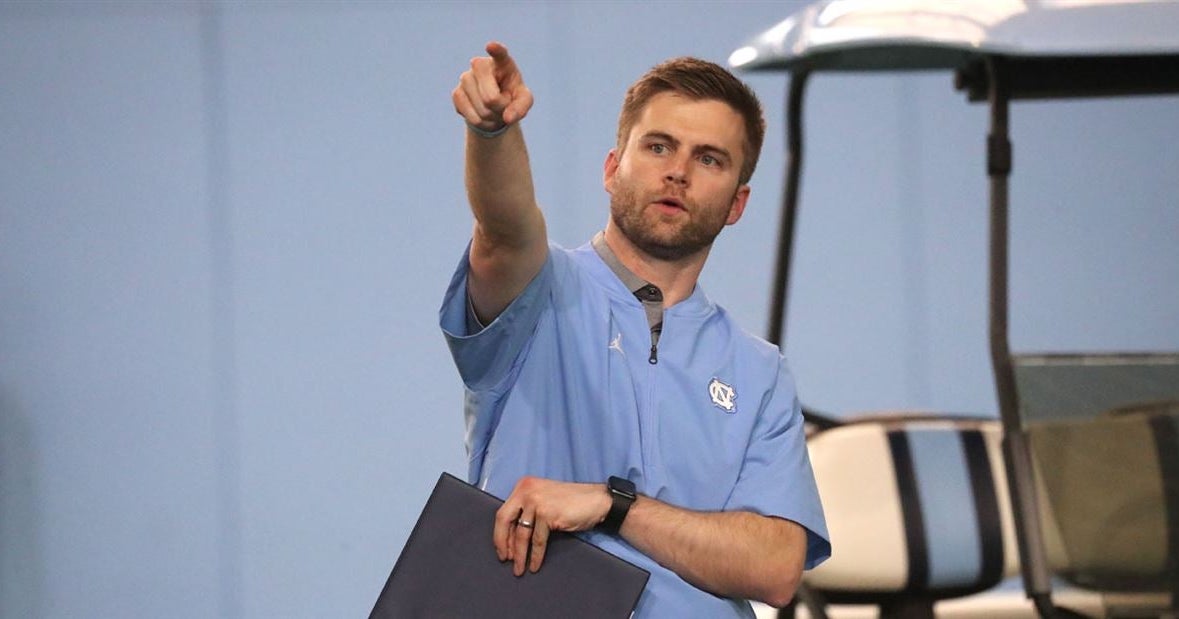 UT graduate leaves North Carolina to join Vols recruiting staff
A Tennessee graduate and Knoxville native leaves his job supervising recruiting staff at another major program to return to his alma mater. Billy High, who served as North Carolina's assistant athletic director and general manager for the past three years, holds a similar position in the Vols program, according to a report Saturday by Inside Carolina, the North Carolina site of 247Sports.
Haut, a Knoxville native who attended Knoxville Christian Academy, previously spent two years at Auburn and served as the Tigers' drecruiting director in 2018. He earned a bachelor's degree in math from Tennessee in 2012 and a master's degree in teacher education in 2015. He got his start in varsity athletics in the spring of 2009 when he was a recruiting intern for the Flights under former coach Lane Kiffin.
High's brother, Charlie High, joined the Tennessee team last year as the Vols' director of offensive scouting under coach Josh Heupel. Charlie High also worked with his brother as a recruiting assistant in North Carolina from June 2019 to January 2020 before leaving to join Heupel's staff at UCF.
Tar Heels coach Mack Brown hired Billy High to his team shortly after Brown returned to North Carolina. In his role with the Tar Heels, High oversaw recruiting assessments and operations, on-campus recruiting, and all other recruiting activities.
High has helped North Carolina assemble a 2022 recruiting class that is currently ranked No. 8 nationally and No. 1 in the ACC in the industry-generated 247Sports Composite Team Rankings, making made the highest-ranking Tar Heels recruiting class of the Internet era. Their class is led by a pair of five-star prospects — defensive lineman Travis Shaw of Greensboro, North Carolina, and offensive tackle Zach Rice of Lynchburg, Virginia — and also includes nine players who are rated four-star prospects in the 247Sports Composite.
Prior to his stay in Auburn and North Carolina, High spent a year at Eastern Kentucky as a defensive quality control coach under former coach Marc Aine, former Tennessee assistant coach. High was responsible for defensive reconnaissance reporting and led the offensive reconnaissance team for the colonels.
After graduating from Tennessee, he was an assistant coach at Christian Academy in Knoxville for four years. At his alma mater, he was part of a state championship team that set several national and state passing records. He coached several positions there, including running backs, outside linebackers, defensive backs, and served as the Warriors' special teams coordinator and assistant head coach.
High will join a recruiting team from Tennessee that already has a lot of history with the Vols. tennessee scouting director Brandon Lawson, Director of Football Relations Scott Altizer, Director of Recruitment Angelia Brummett, defensive scouting coordinator Trey Johnson and Charlie High, who also graduated from Tennessee, are among Heupel's recruiting staff who previously worked with the Flights before returning to Knoxville last year.